On this page, Scot Stewart summarizes the five phases of bonsai as outlined in Rob Kempinski's book, Introduction to Bonsai. As Rob says in his book, "there is no such thing as an instant bonsai". Bonsai requires patience by the artist with the strategic goal of aligning bonsai development with the growth of the tree. The following phases can be used to help with your bonsai development.
Phase 1 – Raw Material to Initial Style. Start by using collected material or material from a nursery that's never been styled for bonsai. The initial styling should focus on the basic structure of the trunk, roots and main branches. Trees should be kept in large grow pots or in the ground to speed up tree growth.
Phase 2 – Basic Styling. The focus of this phase is to encourage healthy growth to thicken branches, improve taper, and develop a strong root base. Here the material is being prepared for being a bonsai.
Phase 3 – Refinement. At this point, the major branches and trunkline have been established. It's now time to develop ramification which is the fine network of branches that comes from repeated pruning and leaf pinching. The finer branch structure sets the bonsai up for its next phase.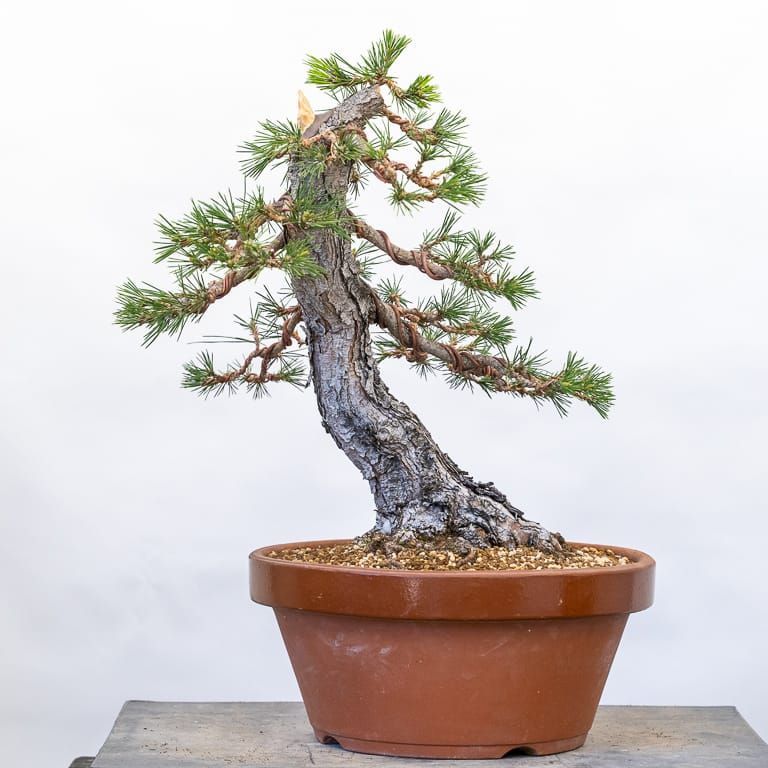 Phase 4 – Show. After attaining a certain level of refinement, the tree is ready for display. Major wires are removed while detailed wiring is used to maintain the tree shape and style. A bonsai pot is selected and moss can be placed to finish the composition.
Phase 5 – Morte. The Italian word morte indicates "death". In this phase we recognize the tree will be constantly changing and moving between refinement and show. Then at some point the artist may want to return to the basic styling phase for a complete make over with a completely different bonsai look.
Bonsai Society of Brevard
For more detailed information contact our Brevard based Bonsai club.
The Bonsai Society of Brevard is one of the many clubs within the Bonsai Societies of Florida.